All Said and Done (Where Your Heart Belongs Book 2)
SKU:
Time changed the way Taylor looked at life. She had missions accomplished and even started down the road to her own success when love re-entered her life full force. The road to forever has not been easily traveled for Taylor or Brandon. The process of simply letting their love bloom hasn't even been stress-free. Now that they plan to claim the path of forever together will they be able to look beyond the many obstacles that arise and continue to their sunset? Or will doubts and fears change the course and have them questioning what direction they should head....Find out where their journey is headed in book 2 of the Where Your Heart Belongs Series.
Powered by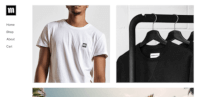 Create your own unique website with customizable templates.