New Projects.....
---
​ "So, you forgot everything and have finally decided to call and find out what you should be getting I take it" Justin never remembered a thing I sent him out for I could ask for salt and his butt would still be clueless once he was in the store. Knowing my husband so well I was in the middle of sending him a text when I heard Taye pick up the phone and Brandon was on the line followed by Justin's call. "Don't worry the text is on its way."
"I didn't say I forgot." I could hear that silly laugh in his voice but refused to let him win me over the way he always did.
"Okay, so what is it you need if that isn't what you're calling about? Because your sons are the verge of being locked in some cage if you don't hurry up and get here to deal with them well mostly Michael but you know what I mean."
"Casey…. Man, you know I called for the list stop messing with me." I could hear the laugh again in his voice the same stupid laugh that got me every single time I wanted to stay mad at his ass. Our current terrorizer Michael our youngest son always struggled to pick which one of us he wanted to be with but lately Justin and Jay J. where winning the battle. So, when the guys left to pick up some last-minute things I watched my baby boy fight his natural urge to go with his daddy but still want to hang out with his big brother our tribe of kids was no joke so the fun of playing won out this time. Justin loved that about our boys for sure. He never once turned them down when they wanted to tag along and a lot of times looked disappointed if they decided to stay home. He loved being a dad from the second I told him I was pregnant with Jay J., to the moment Leigha decided to enter the world he has been all super dad and I adored it. Still, he was best at keeping the boys under control and finding a way to distract the clan so he needed to be back as quick as possible.
"Oh, I knew but I was going to let you make something up to try and make it sound better for you at least."
"Woman, you are lucky I love you with that smart-ass mouth of yours you know that?" Justin has been using that same line since we met and for some reason it just made me love him more.
"Man, I believe you are the lucky one in this relationship." I could hear him laughing again and it made me smile, Justin is king of plucking my nerves but he is my perfect match and has been since day one. Lately, though he seemed to have more and more fun every single time he figured out a new way to do it. Like him and our oldest Jay J. building a tent for Leigha in the middle of my damn family room. Then, of course, she almost had a heart attack when I told them to take it down so I am currently still walking around the damn thing to this day. I had to laugh at how easy it is to slip into memories of my husband doing whatever he can to spoil our children and even me. He's been that way since day one really but I couldn't let him in on how much I love that part of us so I got back on track. "Justin if you guys don't hurry up and get back here with all these damn kids running around and Michael wants some PowerAde so make sure you get him one."
"Casey." I could hear his silly grin again even though I couldn't see it.
"What Justin?"
"I love you baby be back in a flash."
"You better…. I love you too." My husband the smooth talker.
By the time I was done fusing with Justin and headed back out to the kids I had to quickly remember to hit send on the text just to make sure my sons aren't tossing my baby girl around the pool like a toy. She hasn't seemed to learn the fear she needs when it comes to her two big brothers treating her like a doll baby they can do whatever they want with. They've been in love with her since the moment she arrived just like her daddy though that I did love about them. I knew forever ago when Rori arrived both my Justin's were going to be head over heels for a little girl of our own. So, I knew if the day came for us exactly how they would react, and the past four years with Leigha around have changed them in the most amazing ways.


---

Lacy (The reality of Life)
Life is exactly what it is and Lacy has found she just has to flow with the tide instead of trying to fit the mold.

On queue Sky was standing at her door ten minutes later not waiting any longer than that to come back and get them out the door. Edison's was their favorite place to go when they had spent the entire day working at the studio. Most days all of Shane' meals came from Edison's from her early morning omelet to her afternoon turkey on croissant then her evening bowl of fettucine, there where the occasions she broke with her diet and got a big sloppy cheeseburger just to satisfy her whim but most days she did her best to stay within the norm. These days if she came by in the evening she would even get the same parking spot so she had a routine of sorts. Part of her knew she keep coming to the place because it reminded her of the older dinner off route seven that she use to go to all the time with Aaron and her roommate Edison's just had a few steps up in the décor and menu.

'So I think you should ask that cute dentist guy to the show, he is so into you and I'm absolutely sure he looks great in a tux.'

'I thought we came for dinner, what does me asking someone out have to do with dinner?'

'Because maybe for once you could have less alone dinners and some fun, when was the last time you actually can say you had fun.'

'Last week when we hung the last pictures in the left hall remember we tested a bottle of the wine.'

'Wow...seriously you really need to get out more if that is all the fun you are having. Next week Ross and I are officially having a house warming party you have to come and you have to bring a date.'

'Since when are people required to have dates at housewarmings?'

'Since I you told….' Before Skylar could finish someone I the restaurant caught her attention and she was just about beet red in the process. It was rare anything shut her up when she was on a role but whoever it was had her speechless in that moment.

'Since you told me what Sky?'

'Uh…you know what I don't really have to have shrimp tonight we can go somewhere else if you like.'

'No I want a burger and I only like them from here….see I live a little every now and then.'

'Well that is good to hear….how are you Lace?' Just like that Aaron' voice filled her ears with his familiar baritone washing over her body just as it always had. Lacy slowly took a deep breath and turned in the direction she heard the voice sure enough there he was Aaron Yasir Brighton and to add to just a little more flame on the fire his wife was standing right at his side just as she had every time Lacy had the unfortunate pleasure of seeing him. That's exactly how she thought of seeing him these days an unfortunate pleasure. It still made little butterflies when she finally laid eyes on him and a small part of her missed how it felt to be held by him but all the other things that were and were not between them out weighed every one of those butterflies.

'Uh hi Aaron how are you?' He let out his little laugh under his breath the way he always did with her responses to him. Like he was amused that she wouldn't just come out and ask him what was really on her mind. The thing was there wasn't anything else left on her mind for him, how could there be.

'I'm good Lace…you remember Eliesha right?'



---
---
Powered by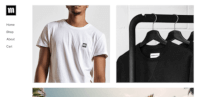 Create your own unique website with customizable templates.